I am having a BonVoyage event prior to leaving for Cambodia. As one of my friends, I'd like to invite you and a guest to attend. To make it fun, this is a potluck dinner. Bring your favorite dish. I love to try new things!
Also, if you play a musical instrument, you are welcome to bring it for some spontaneous jams :) Kathleen's house lives for music jams, has lots of instruments already including a sitar from her recent month in India, and invites you all to participate!
This is hosted at a private home in Beverly Glen. You will be given the address when you RSVP (please use the form below!). Please do not share this information with anyone.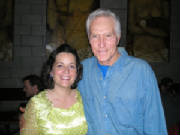 FilmCambodia.org is a resource for filmmaking in Cambodia. It is designed to help foriegn filmmakers with production in Cambodia and to help Khmer filmmakers develop their industry.
There are two preferred was of communicating with me while I am in Cambodia. First, use Skype for live phone calls or chats. This is free - go to www.skype.com My Skype name is: theroadgypsy. Please arrange an "appointment" for phone calls.



Second, please visit my travel blog. I will not have time to send emails to everyone telling the same stories. I will post regularly on my blog and you can leave comments.

"Bon Voyage, Mariam"
Saturday, Feb 17, 2007
7:30pm to whenever
At the home of

Dr. Kathleen Ferrick-Rosenblatt PhD., licensed acupuncturist

and co-founder of 911TruthLA.us.
RSVP Form Below!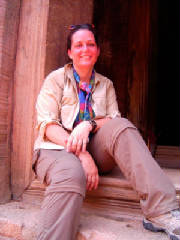 Support FilmCambodia.org by purchasing enlarged photographic prints (taken by Mariam). Party special: No shipping fee! Order online by Thursday, Feb 15, 2007 and your print will be at the party for pick-up!